We help you find "holes" in your critical IT infrastructure and applications which can put your business to risk.
Prevent or learn how attackers exploit "holes" through our world-class training to developers and IT professionals.
Out-of-the-box solutions to help you fill the "holes" while you find a lasting solution.
Net Square is a technology-based security services organization. Our focus is on the security of our client's network and applications. Net Square undertakes vanilla Vulnerability and Penetration Testing Services with its unique model of "No Stone Left Unturned". With a team of security experts, we are able to help some of the best logos globally manage their cyber security risk effectively. In this time of limited skill set and high cost, we are able to provide high-quality service at a cost that balances the business value with the associated security concerns. Our thoroughly researched methodologies and our knowledge of the latest attacks vectors help us in providing our clients insights into the gaps in the security posture of their applications and network. Net Square delivers this value through its three main activities i.e. Assessment, Training and Consulting Services
What we do
Net Square offers unparalleled competencies in Vulnerability Assessment and Penetration Testing helping you to accurately assess the risks posed to the IT infrastructure and work with you to put together a program to secure your business against emerging threats.
We'd love to hear from you
whether you have questions related to our offerings, pricing, careers or anything else. Our team is ready to answer all your questions.
Get in Touch
Who we serve
Net Square has the privilege of working with of the best companies and institutions in the world and the best part is some of our Clients are with us for more than a decade and continue to trust us with providing them deep insights into the security posture of their applications and network. However, much we would like to share specific references of clients here, we have chosen not to as we take the confidentiality of our clients very seriously. We are happy to connect you to them and we know they are equally happy to provide references. But generally speaking they are:
Top Private Indian Banks
Financial Institutes
Top FinTech Companies
Healthcare Sector
Top Indian Telecom Companies
Top Global Telecom Giants
Top Payment companies in India
Retail Sector
Top Payment companies Overseas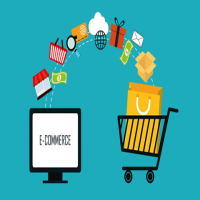 E- commerce Companies
Contact Us
Ahmedabad
1 , Sanjiv Baug, Nr.Parimal Crossing,
Paldi, Ahmedabad - 380007, India.


Mumbai
Hiranandani Gardens, Powai,
Mumbai - 400079, India.